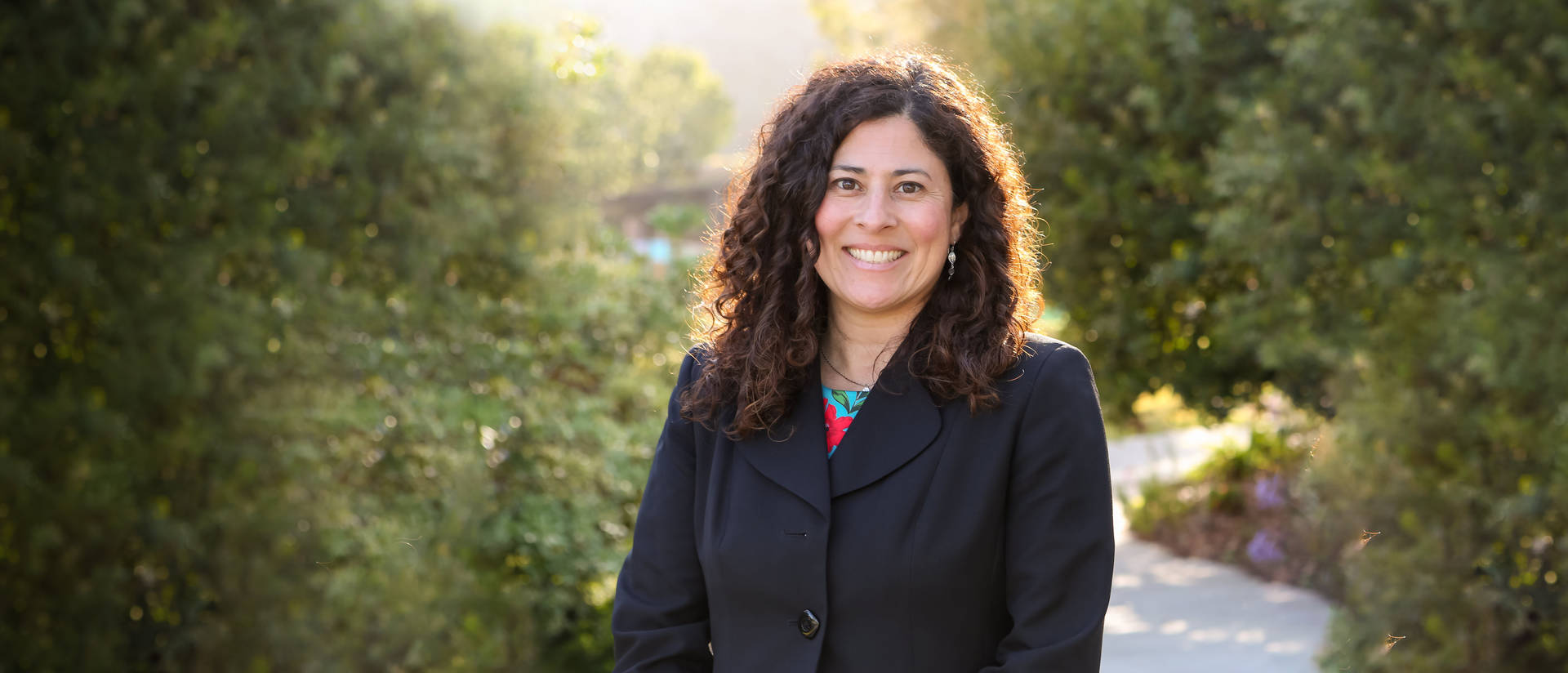 Stepping up to lead EDI efforts
As the daughter of immigrants, Olga Diaz learned English as a second language and became the first in her family to attend college.
"What my life history has taught me is that when you give a person an opportunity and that person, in turn, seizes the opportunity, they have a chance to write their own future," Diaz says. "And that's what I learned in the world I grew up in. Seek out opportunity and when it comes, be ready to seize it."
Opportunity is bringing Diaz, a lifelong California resident, to the Chippewa Valley where she begins her duties June 14 as the next vice chancellor for equity, diversity and inclusion and student affairs at the University of Wisconsin-Eau Claire.
Diaz has been director of student success and equity at Palomar College in San Marcos, California, since 2015.
"I am incredibly proud and excited to join the Blugold family," Diaz says. "The UW-Eau Claire campus community has done great work to center diversity, equity and inclusion as core values. I look forward to contributing to the team in support of students, faculty, staff and the Eau Claire community."
Diaz's father immigrated to California's Salinas Valley at age 16 "alone, with no money, no family and no understanding of the English language," she says. He picked vegetables for a living and lived in a farm worker camp. He married Diaz's mother, who worked in a sardine factory, a few years later.
"My earlier memories are of my parents smelling of lettuce and fish," Diaz says. "I am proud of my parents' immigrant story and grateful for the life they gifted to me by coming to this country."
Diaz will replace Dr. Warren Anderson, who left UW-Eau Claire in December to become the senior equity, diversity and inclusion officer for the UW System, where he works with system leaders and individual campuses on EDI initiatives throughout the state.
Chancellor James Schmidt was excited to welcome Diaz to UW-Eau Claire's leadership team, calling her a strong leader for EDISA.
"Throughout her career, Olga has shown a passionate commitment to serving students, especially to ensuring underrepresented groups have the opportunity to pursue their higher education dreams," Schmidt says. "UW-Eau Claire aspires to be an inclusive and equitable learning community, and I am confident Olga can help our campus reach that goal."
UW-Eau Claire must continue its important initiatives to make UW-Eau Claire and the Eau Claire community more inclusive, Schmidt says. The Center for Racial and Restorative Justice established last fall is off to an impressive start with the success of the monthly "Racing Toward Justice" speaking series, Schmidt says, but UW-Eau Claire must continue working to educate people about race and the barriers to upward mobility for people of color.
Diaz is familiar with the Eau Claire community and the UW-Eau Claire campus from her trips to the region with her husband, retired California police lieutenant Neal Griffin, who grew up in Eau Claire and attended Memorial High School. Her father-in-law, Dr. James Phillip Griffin, was a former UW-Eau Claire philosophy professor and a chair of the philosophy and religious studies department.
"Our frequent visits to see family around Wisconsin have given me insights about food, culture, weather and Packer football," Diaz says. "We do an entire load of Green Bay laundry at our house every week during football season. We also have countless Brewers, Badgers and Blugolds shirts — the 3 B's. I had never heard of Culver's before I visited Wisconsin and now I look forward to a butter burger every visit."
Diaz's husband will be staying in California until their son graduates from high school. Then he will join the new UW-Eau Claire vice chancellor in the Chippewa Valley.
"One of the best plot twists in my life is returning to my husband's hometown before he does," Diaz says. "I'll be meeting the locals and becoming a true Eau Claire resident about two years before my husband catches up with me. By then, I'll know Eau Claire better than he does."
In addition to her duties as director of student success and equity at Palomar College, Diaz also took on the administrative role as interim dean of counseling for two years. Prior to her work at Palomar College, Diaz was director of employment services at Interfaith Community Services in North San Diego County and was a senior research analyst at Santa Clara University.
Diaz also was involved in her community as she was the first elected person of color on the City Council in Escondido, California, where she served for 12 years.
Diaz received her bachelor's degree in accounting from Santa Clara University and her master's degree in public administration from San Diego State University. She is enrolled in a doctoral program in organizational change and leadership at the University of Southern California.