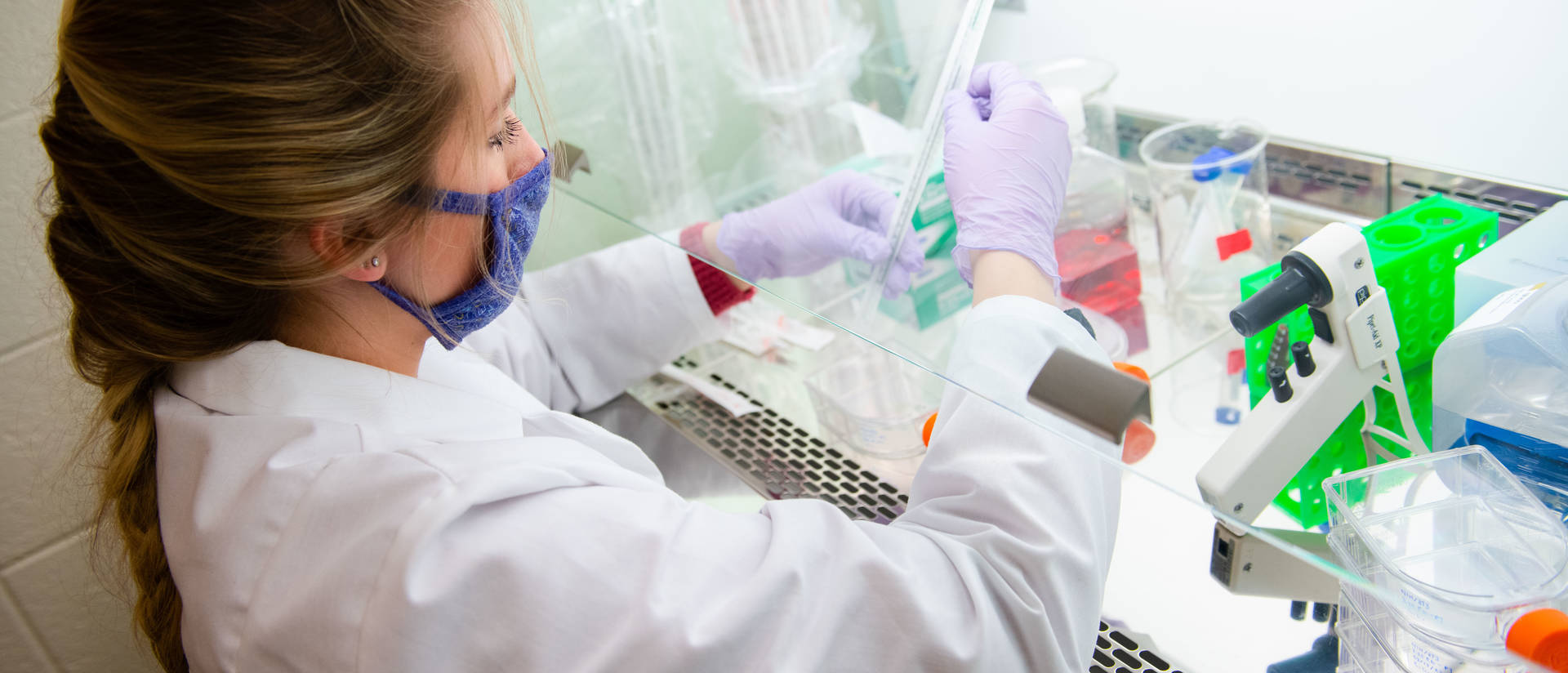 Groundbreaking innovation
Over the past academic year, our groundbreaking collaboration with Mayo Clinic has grown exponentially, giving more students unique research opportunities and bringing to light significant discoveries in improving patient care and outcomes.
The following collection of stories highlight innovative research collaborations connecting Blugold faculty and students with Mayo Clinic physicians and researchers, and will introduce you to our inaugural cohort of Biomedical Innovator Scholars. These 10 first-year students will impress and inspire you with their eager dedication to medical research and discovery. Our upper-level undergraduate researchers spark pride in the Blugold family as they prepare to graduate and take their depth of knowledge and understanding into the worlds of industry, medicine and graduate school.
Take in these stories of trailblazing collaborations — Blugold experiences that will solidify UW-Eau Claire as the premier pre-med institution in the Midwest, a place able to offer undergraduate research experiences like no other.
I am so glad to be involved, not only for the undergraduate research, but to be able to better the lives of patients as well. I never expected to be able to have such an impact on others so early in my college career.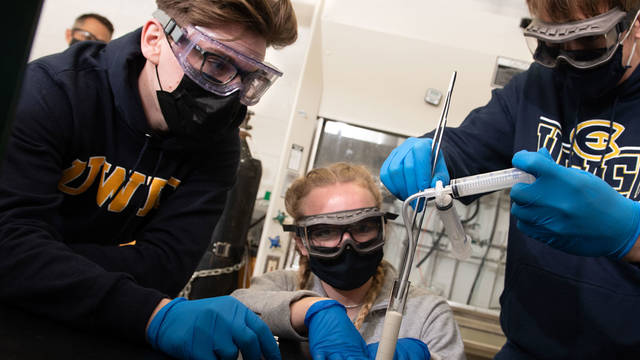 Biomedical Innovator Scholars at work
Here are a few images of our innovator scholars at work in labs conducting research, in some cases specific to individual Mayo patients, that will someday result in better real-life patient care and outcomes. Keep in mind, these are first-year undergrads — it's really quite extraordinary!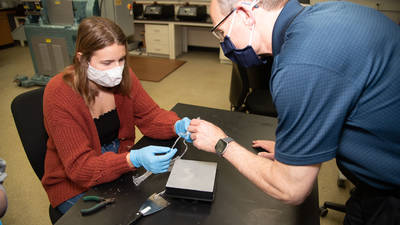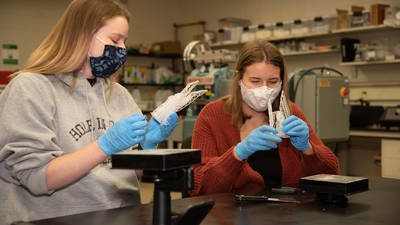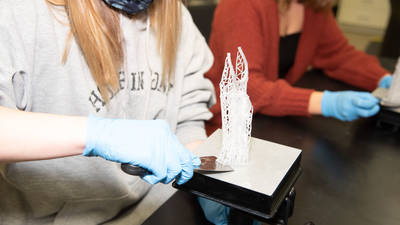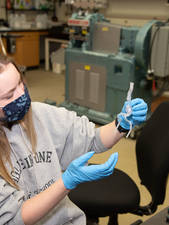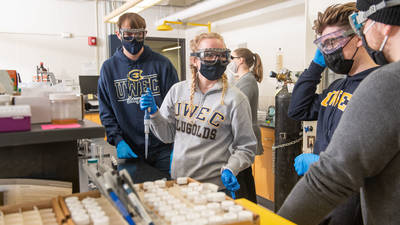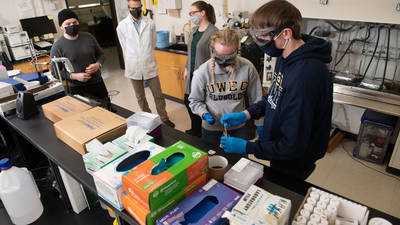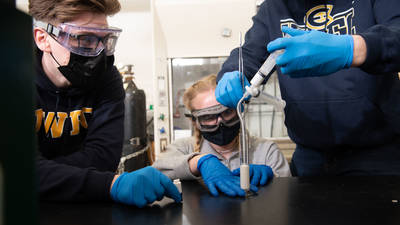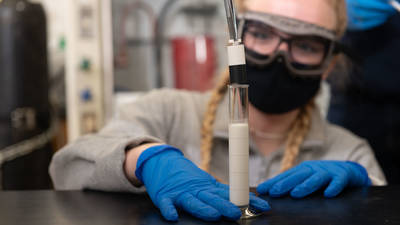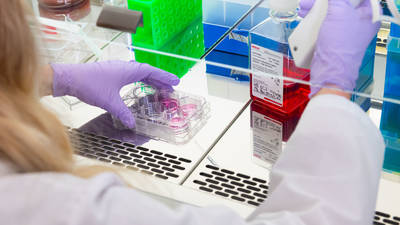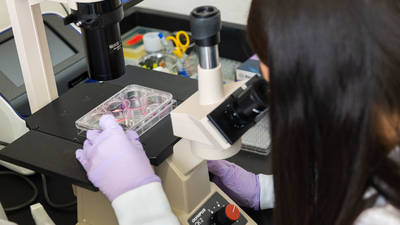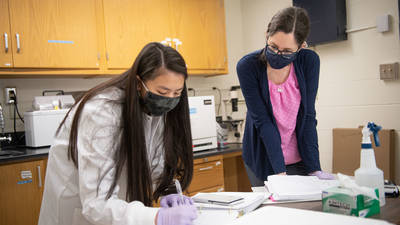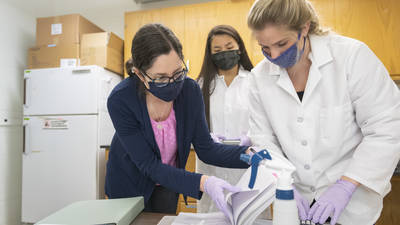 Sponsor a Biomedical Innovator student: Your gift can save lives
Every day that our Biomedical Innovator Scholars spend in the lab with their fellow students, faculty and Mayo researchers, they come one step closer to a discovery that can truly improve patient care or outcomes, and potentially save lives. How many undergraduates get to say that? Very few.
If you have a passion for STEM research, you have connections to the field of medicine, or you simply want to support transformative student experiences, your gift can make all the difference. Take, for instance, the Jerry Longridge Scholarships in Nursing and Biology.
Established just this year, this estate gift to the UW-Eau Claire Foundation will fully fund two annual Biomedical Innovator Research Scholarships, as well as scholarships for diverse students in nursing or biology and need-based scholarships for students in those fields. These scholarships are all four-year renewable awards.
Blugolds are invited to contribute to the Blugold Biomedical Innovator Scholarship program through the UW-Eau Claire Foundation. Contact Julia Diggins, director of major gifts at digginja@uwec.edu or 715-836-3273, to discuss how to create a scholarship that aligns with your passions for student research opportunities at UW-Eau Claire.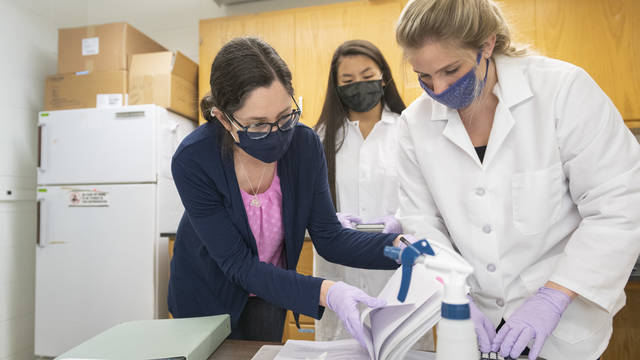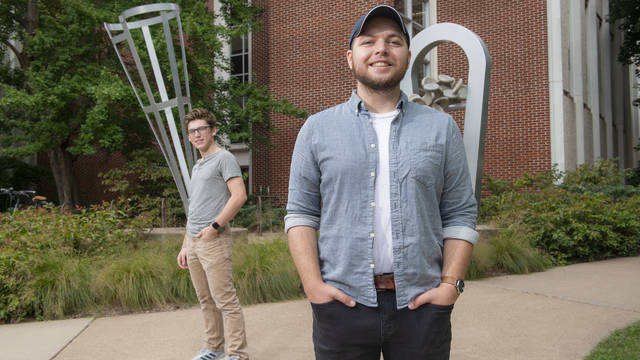 In the lab with Mayo doctors