At long last: The return of Blugold baseball
New coach, new players, new program
By Denise Olson (story) and Glen Mabie (video)
It's one of the most iconic sports songs of all time, played in the seventh inning of baseball games across the country. The first line says it all — "Take me out to the ball game."
For fans of Blugold baseball, that song, along with the sound of a ball off the bat, and the slapping of leather as that ball finds its way into a glove, fell silent in 1995.
But now, along with the debut of University of Wisconsin-Eau Claire women's lacrosse and men's soccer, umpires are again shouting "play ball" as a new era of Blugold baseball begins.
At long last …
Athletics director Daniel Schumacher hadn't even been hired yet at UW-Eau Claire and he was being peppered with what he calls "the million-dollar question."
"From the search committee to the chancellor to community members, everyone wanted to know how I could bring baseball back."
"From the search committee to the chancellor to community members, everyone wanted to know how I could bring baseball back," says Schumacher.
Schumacher says that all he asked for in response to that question was patience, as he knew it takes time to strategize and implement a plan from both enrollment management and Title IX perspectives, and it required collecting the necessary data to support bringing on programs.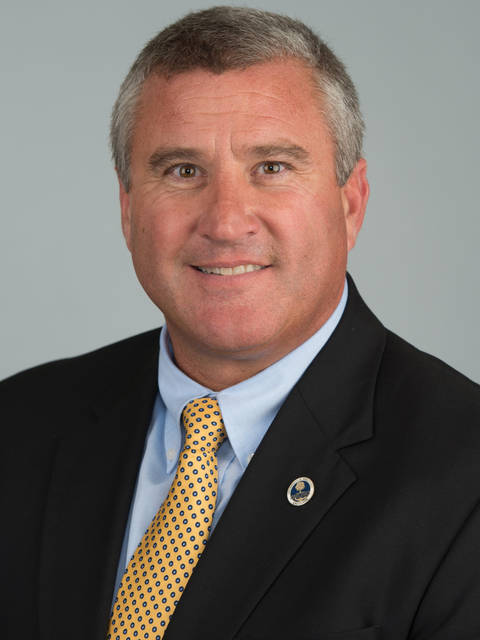 "The historic Carson Park baseball stadium is a destination place — Eau Claire is a baseball town, and I knew that," Schumacher says of the former home field of Hank Aaron, Joe Torre and Bob Uecker, and of the city that is home to highly competitive high school teams as well as collegiate summer league and Wisconsin Amateur Baseball programs.
True to his word, Schumacher delivered in due time. Despite an ongoing pandemic, Blugold women's lacrosse kicked off its first season on Feb. 27 and Blugold baseball returns to Carson Park on April 2. Men's soccer will begin play in the fall of 2021.
Building back a program
Following the official announcement in October 2019 to reinstate baseball as a varsity sport at UW-Eau Claire, Schumacher and Chancellor James Schmidt began the search for a coach. In early February 2020, Coach Charles Bolden was selected from a field of more than 90 applicants.
Schumacher described in a Feb. 5 press conference the criteria the search committee set for its ideal candidate.
"We looked for passion for the sport, the value and importance of higher education and a standard of excellence in the classroom, along with the importance of recruiting great citizens to our community," Schumacher says. "Coach Bolden's enthusiasm was infectious, his vision came through with a plan for our campus, and a four-year plan for building a team. It's exciting to have found our first head coach for the reinstated program."
Bolden, who had assistant coaching experience at NCAA Division III Illinois Tech and Division I Chicago State University, comes into this history-making position as the first African American head coach in the WIAC conference.
"Building a team from the ground up is ideal for me, for my personality and my history with programs," Bolden says of his coaching past as well as his experience creating and directing a new youth travel league.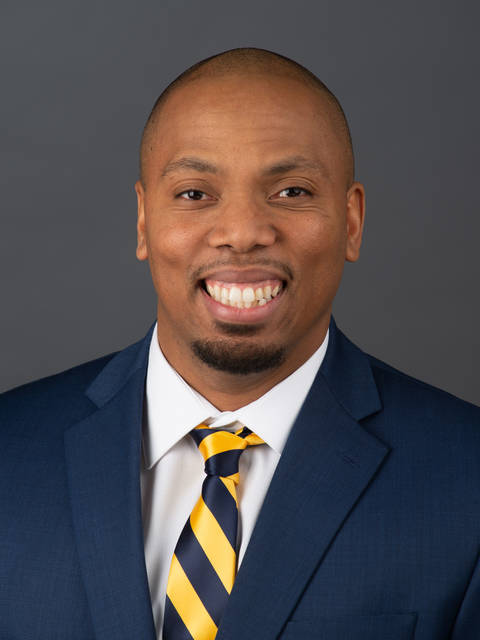 "This opportunity to build a program from scratch, built on my voice and my message from Day 1 is amazing," he says. "Creating the culture, finding the players with the same kind of vision I have is something that was very exciting to me."
Filling the Blugold roster during a pandemic did pose unique challenges, particularly in limiting the ability to watch players on the field and see for himself how they handle failures during a game. Despite the circumstances, Bolden has 42 student-athletes he was confident were "competitive and able to step on the field ready to play well."
"Walking into a brand-new program isn't for everyone," Bolden says. "It's taking a chance, but everything is a chance. It means having trust and faith that we will turn this program around fast and be competitive. Most of all, it's a chance to set that legacy and the foundation for the team to go forward — it's no different from why I was excited to take this job."
This first roster was heavy on Wisconsin players, 15 total, including two Eau Claire North High graduates, as Bolden's timeline and ability to travel to recruit was hampered. His current recruiting for the 2021-22 team is already bringing in players from a much wider geography.
"You're going to see a lot of states represented — Alabama, Texas, Florida, Georgia, Mississippi, Colorado," says Bolden, adding that cultural and ethnic diversity will also play an important role in his recruiting plan.
"As a minority coach, it's important to me to find players of different cultural and geographic backgrounds, to make coming here more of a life experience, as well as an athletic and academic one."
"As a minority coach, it's important to me to find players of different cultural and geographic backgrounds, to make coming here more of a life experience, as well as an athletic and academic one," Bolden says.
Bolden is thrilled to be bringing his game to the Eau Claire community, where baseball is so well understood. The regional history and the local support of high school, Northwoods League and American Legion baseball is exactly the kind of community Bolden feels will appreciate the kind of baseball his team will play.
"I think the town will really be drawn to us and our style of play, because they do know the game," he says. "Fans here are super aware and understand the intricate parts of the game, like a sacrifice fly. That's really exciting to become a part of."
Alumni backing from the start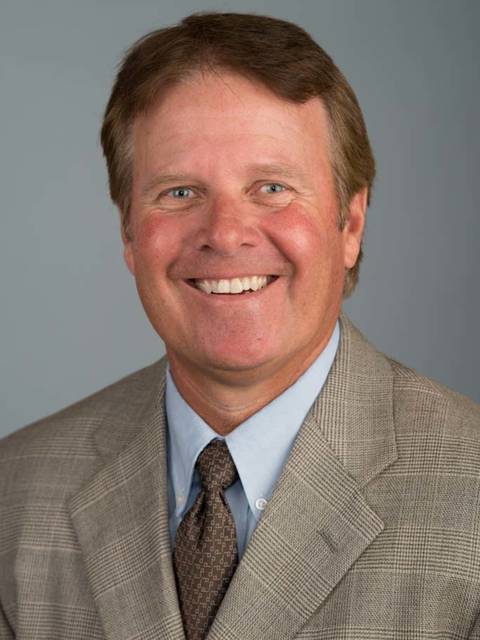 Nobody understands the recruiting value of baseball more than former Blugold players themselves, like John Bachmeier, a 1981 graduate and four-year Blugold infielder. In his role as both a baseball alumnus and a recently retired director of coprporate reations for the UW-Eau Claire Foundation, Bachmeier helped to garner the energy alumni needed to back the return of the game to campus.
"There are hundreds of Blugold players who have wanted to see baseball come back as a varsity sport for a long, long time," Bachmeier says.
"There are hundreds of Blugold players who have wanted to see baseball come back as a varsity sport for a long, long time," Bachmeier says.
When Schmidt announced the planned reinstatement of the program, Bachmeier and other alumni and friends of Blugold baseball launched a concerted fundraising effort that brought in roughly $300,000 in donations. The funds were designated to the hiring of a coach, a coaching staff and upgrading the practice facilities on Stein Boulevard.
"Back when I played, we would have to change and shower at McPhee, but practice down the road at Stein fields," Bachmeier says, recognizing the recruiting value of improving those practice facilities.
"There will be locker rooms and showers built, as well as improvements to the fields themselves. COVID put a delay on that construction, so this current season has begun without those improvements," Bachmeier says of the facilities which also will be used by Blugold women's softball players.
Another thing that Bachmeier and his buddies understand is how the return of his favorite game will positively impact the lives of a new generation of Blugolds, on and off the field.
"I made some of the best memories and friendships of my life," he says, excited for local athletes to have the chance to experience college baseball in Eau Claire.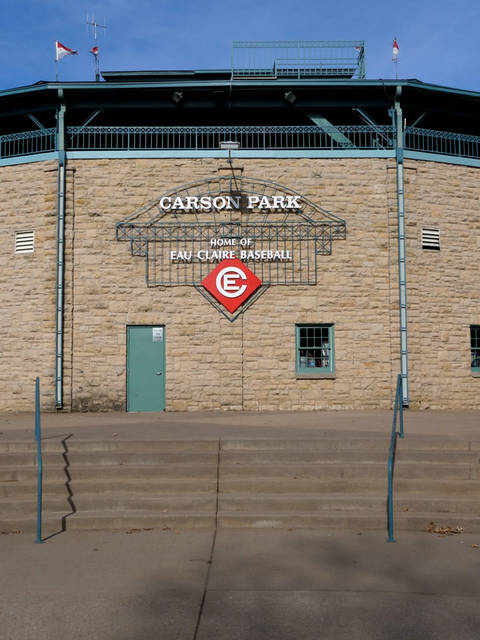 "We lost so many good kids, all those Eau Claire North, Memorial and Regis kids — talented players, yes, but good students as well — and we were losing them because we didn't have a baseball team."
In terms of generating a fan following, Bachmeier says there is nothing like a pool of local talent playing at Carson Park to generate excitement and bring out the crowds.
"It's a historic field, and people have been itching to have this back — it's going to bring some real excitement," he says.
A team and a season to remember
Before ever taking the field, this first team of "second-era" Blugold baseball has earned a place in history. But that's not stopping Bolden's rookie-year recruits from setting a high bar for themselves, knowing that the team has some benchmarks to meet and a mantle to be taken up.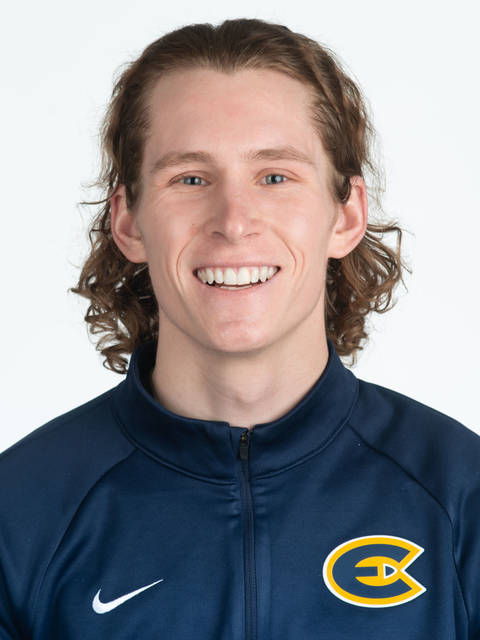 One player in particular, senior Will Jilek of Hudson, has a goal to break a few records that have deep personal meaning to him, and to his family.
"My dad played here, he was a really good ball player," says the exercise science major, whose father, Craig Jilek, was a Blugold baseball player from 1991-94 and was named All-Conference his junior and senior seasons.
"He had career records for home runs hit, runs batted in, total hits and runs scored," Jilek says. "He also held the second-highest batting average in school history — .462 was his junior-year average."
Beyond what Jilek's family history with Blugold baseball says about his innate athletic talent, it evidently also speaks quite well for the character of recruits Bolden has brought to this team, since Bolden never knew about Jilek's father and his connection to the school.
After immediately texting the recruit he had worked with for almost a year without knowing this historical nugget, Bolden remarked, shaking his head with a chuckle, "Apparently he just wanted to make the team on his own merit."
After playing club baseball for three years, Will Jilek stepped into his dad's footsteps as one of the talented, proud and long-awaited 2021 Blugold baseball players.
Along with the message of a clearly demonstrated work ethic from Jilek, the second baseman has a message for his father as well, regarding that record batting average.
"I told him I'm going to break it," he laughs. "He's all right with that plan."
---
Help keep Blugold athletes competing
As this story demonstrates, alumni have the power to shape opportunities and programs at UW-Eau Claire. Whether it's baseball that is your passion, or any other sport you choose to support, your gift can help make these transformative team experiences a reality for more Blugolds every season.