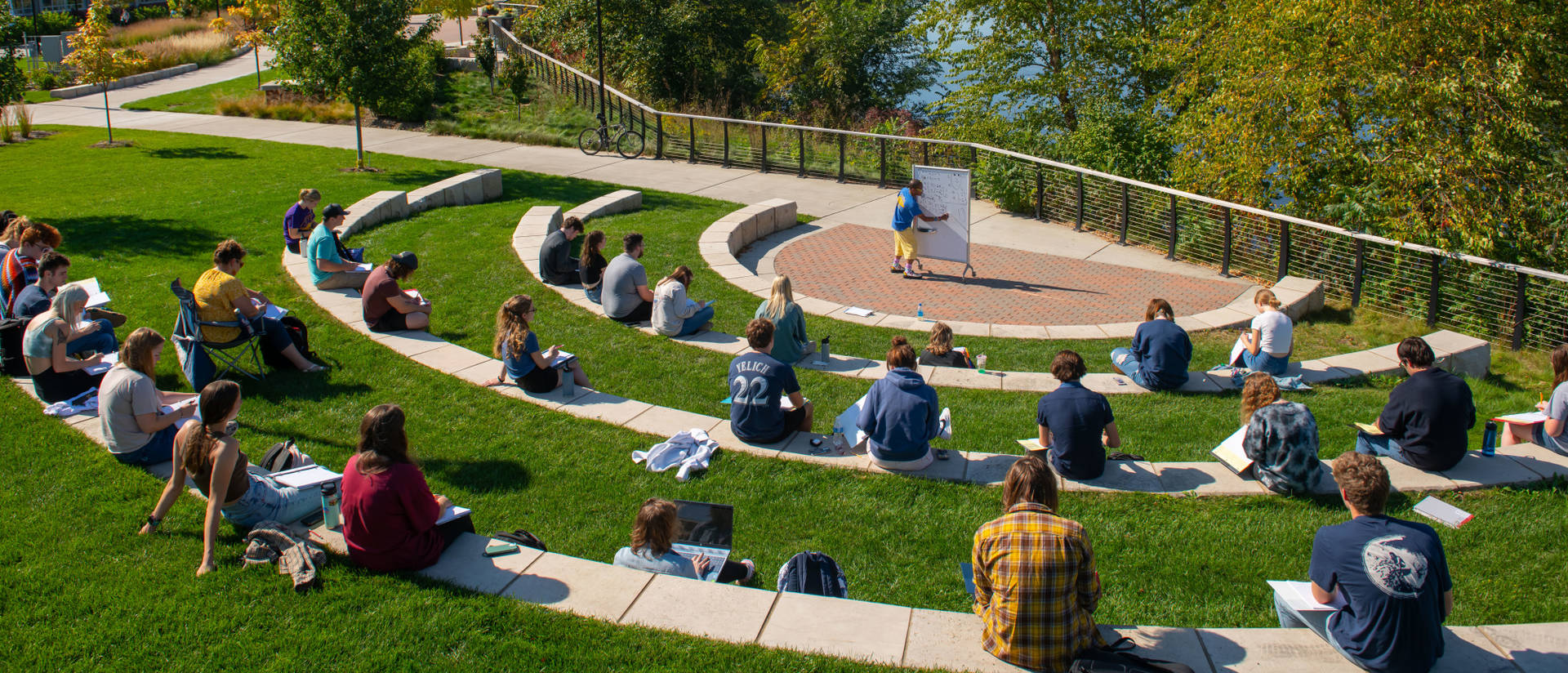 Renewable resources for lasting impact — a campaign for UW-Eau Claire
As the university's national reputation grows, the UW-Eau Claire Foundation has embarked on a fundraising campaign to ensure excellence for the future by developing sustainable revenue sources specifically in two areas – facilities to support student success and endowment funds that provide sustainable annual funding for scholarships, faculty support and program investments. The campaign goal is to raise more than $150 million by December 31, 2025.
Noteworthy Gifts of 2021-22
The past year is recording-breaking for the UW-Eau Claire Foundation, and we've received multiple significant gifts that propel the university forward and enhance the Blugold experience.
A heartfelt thanks
These gifts are tremendous and provide incredible support to the university and are just a glimpse at some of the philanthropy of alumni and friends of UW-Eau Claire. There is no way that we could feature the impact of gifts from the several thousand donors to the Foundation each year, but it is worth noting that the median donation received is $50. These contributions are brought together to make a remarkable impact on the university, made possible only by our entire community of donors.
Making a difference
The Sustaining Human Innovation Campaign's goal to increase the UW-Eau Claire Foundation endowment to $100 million means millions of dollars in reliable annual revenue to enhance the UW-Eau Claire experience beyond state and tuition dollars. To get involved or learn how you can make an investment to ensure excellence for the university's future, contact foundation@uwec.edu or give now.