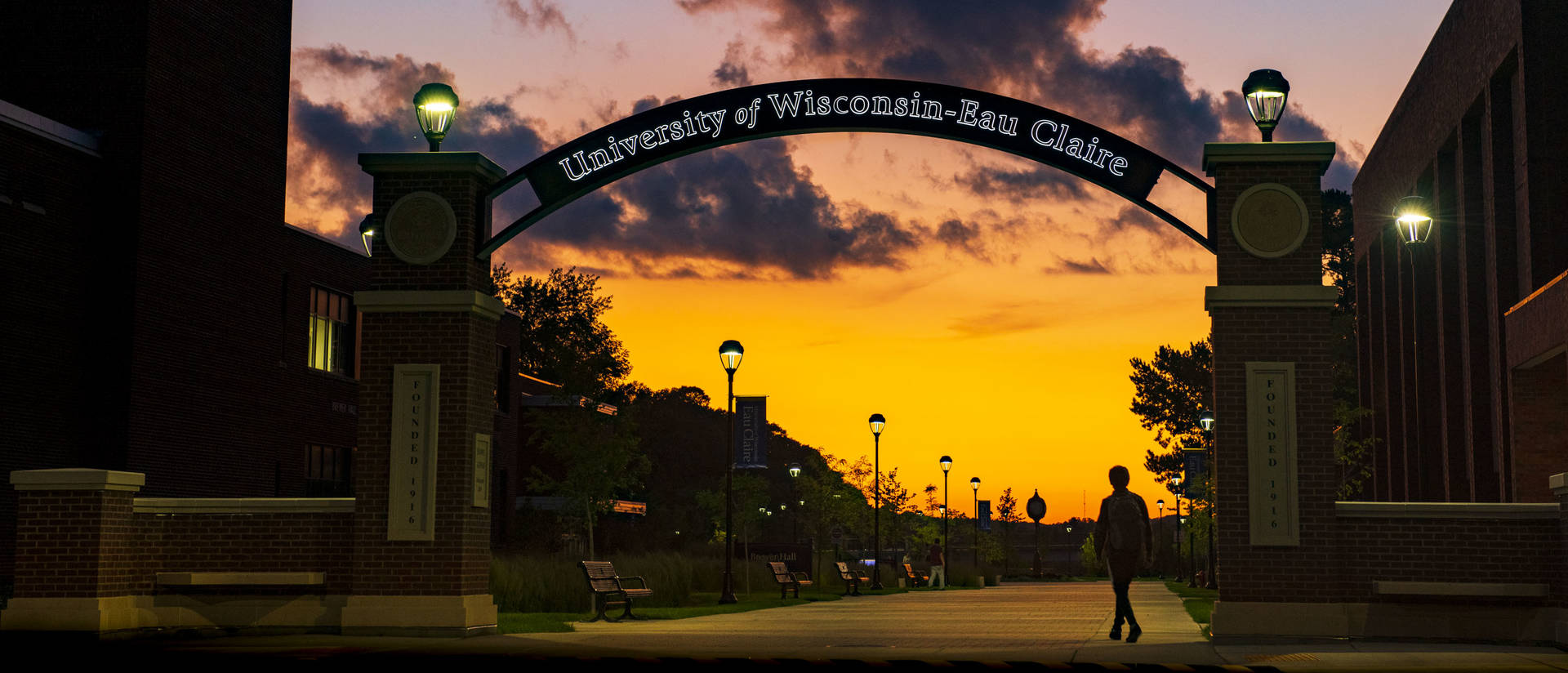 UW-Eau Claire online magazine for alumni and friends
The Blugold View shares a collection of stories that feature students, alumni, and supporters of the university as a way of bringing a little bit of Eau Claire to our alumni and friends, wherever in the world they may be. The virtual platform enables us to share dynamic content including videos, recent campus updates, and many of the exciting stories that make UW-Eau Claire a standout environment for higher education and community engagement.
While we can never tell the complete story of all that transpires in any given year at UW-Eau Claire, we know that the stories and opportunities shared in the 2022 Blugold View are certain to make our community proud!
Scroll, click, and watch below to explore the three featured areas of this year's edition of the Blugold View.
Sustaining Human Innovation
One-of-a-kind partnerships with Mayo Clinic Health System and Hewlett Packard Enterprise, investments in state-of-the-art facilities for learning and collaboration, and renewed investment in the students and faculty at UW-Eau Claire will keep the university on the leading edge of higher education.
Blugold Successes and Milestones
The past year garnered UW-Eau Claire three national championships, a one-of-a-kind grant to strengthen the workforce for rural health and wellbeing, student research that's paving the way for medical innovations, and more through the achievements and talents on display by our community each day.
Campus Updates
Whether you graduated in 1958 or 2018, today's physical campuses may look different than you remember. Yet, the tradition of excellence in our people and programs continues to grow year after year!
Stay Connected to UW-Eau Claire
As you click through the pages of this 2022 Blugold View, remember that every student success story, every incredible project, program or facility happens because we are a community of Blugolds who care deeply about education and about Eau Claire.
On campus and beyond, the adopted motto of our Alumni Association is "Once a Blugold, Always a Blugold," and being an active participant in the university community doesn't have to end with your time on campus. Each inspiring story you will find here provides food for thought in the ways that you, too, can get involved and make an impact through your talent, time, or resources.
Great things happen when great people decide to make a difference. Connect with the University of Wisconsin-Eau Claire Foundation or contact foundation@uwec.edu to find out how.